Memories of Team Chantecler and other sailing adventures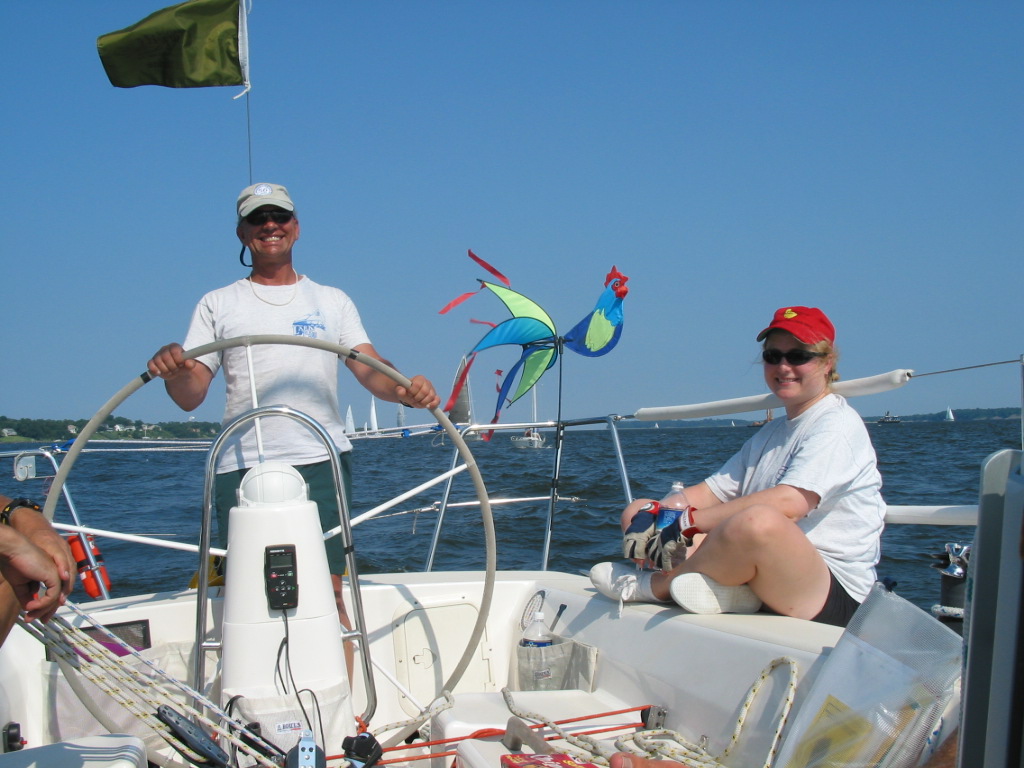 I have initially set up this web site to sell Jay Boat. Jay Boat was my first J/Boats J/105, a 1998 shoal draft 35 footer with wheel steering. There was nothing wrong with Jay Boat, but when I bought a 50% co-ownership share in the boat in January 1999, I did not expect that I would soon want more racing time. So, in November 2000 my boat partner and I decided to terminate the partnership and I sold my share to a new partner.
My next boat was

. Chantecler is also a J/105 but with two big differences with Jay Boat: first, Chantecler, hull #536 June 2001, is a J/Boats (J-Europe-built) J-105 (JBoats boats are build by licensed manufacturers: Pearson Composites, LLC in the US and JEurope in France); and second, Chantecler is a Deep Draft boat for better blue water racing.


is my homepage.

Making a boat video
Do you want to make a boat video? see: South Monkey Productions

How not to surf breaking waves
What was this guy thinking?
Spectacular slide show of a Santana 22 capsizing underneath the Golden Gate Bridge
There are 113 high resolution slides. The photographer (Wayne Lambright from sfSurvey.com 4/2/2005 2:59PM) comments:
"Sailboat Capsizes under Golden Gate Bridge, Surfers come to the Rescue, I was at Fort Point today, finishing up an eleven part photo essay on the surfers of San Francisco, and then I saw this sailboat, I said to the crowd, "LOOK, this sailboat is going to surf the waves!" Then it capsized, the surfers came to the rescue, and saved the two sailors."
http://photos.sfsurvey.com/default.asp?c=1

Cleat Hitch

Used to secure a line (rope) to a cleat on the boat or on a dock.

Round Turn and Two Half Hitches

Useful for securing a line to a pole or fenders to a lifeline. This knot rarely jams.

Bowline

Forms a secure loop of any size that will not jam. It is easy to both tie and untie even after being under load.

Clove Hitch

Useful for tying a line to a post, even when the end of the line is not available. However, it is not totally secure and can slip under pressure or if jiggled.

Chantecler logo

designed by Salima Bentchicou-Gonord, Architecte DESA